@lantic Internet Services Kroonstad
Click here to list your business with us
@lantic Internet Services Kroonstad

Contact Details
Contact Person
Gerhar or Annel Boshoff
Landline Number
0562126708
Email Address
Website
Address
38 President street Kroonstad 9499
GPS Co-ordinates
-27.66519974141593, 27.23608374595642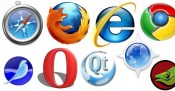 Internet service provider ADSL Broadband, 3G, Vodacom, MTN, Telkom, Anti virus programs and emails with domain hosting
Office Solution @lantic Kroonstad offers basically any available internet connection available on the internet service provider market to date and will soon be adding a satellite Yahsat / Yahclick internet service providing solution to our range.
Office Solution ( @lantic Kroonstad ) ( Atlantic Kroonstad ) internet services in Kroonstad is part of one of the largest independent consumer Internet Service Providers (ISP) in South Africa. Office Solution is setting up branches nationwide, and offer quality internet solutions to private users as well as to small and medium-sized businesses.

Office Solution joins and employs only the best partners – and latest technology available in our data centre. State-of-the-art solutions were introduced for our mail, web, DNS, and radius services to ensure reliability and redundancy and offers 24 / 7 support to our customers.

Product range includes: ADSL & Dialup Connectivity, GSM based 3G/HSDPA, iBurst Wireless, Personal Hosting, Business Domain Hosting and a full Business Selection range which includes Antivirus and backup utilities as well as VoIP telephony and SMS solutions.
We offer free ADSL data 1gig free every month with all Gig4Gig packages.
We are providers with the following search terms:
Internet service Internet services Internet Service provider ISP Internet provider Internet service provider Broadband Internet Broadband Internet Provider Internet network
Internet Services